Bible crossword puzzle: Chronicles, Nehemiah, and Esther
Based on material in chapter 10, Discovering the Bible by Alex Varughese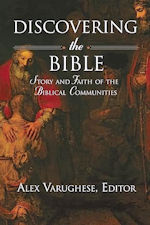 Challenge: Can you solve this puzzle even if you do not have the book by Varughese?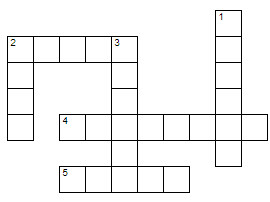 ACROSS
2 An event or period that took away from the Jews things they considered to be visible symbols of God's blessing: their Temple, their kingship, and their nationhood. This period led to the establishment of synagogues as the teaching centers of later Judaism
4 A cupb Jerusalem's walls following the Babylonian exile
5 Persian king earer to the king in Persia whose book tells the story of how he led the rebuilding of who allowed the Jewish exiles to return to their homeland
DOWN
1 One of the "minor" prophets who inspired the Jews to take up the task of rebuilding their Temple after the Babylonian exile
2 A Jewish priest who helped re-establish the teaching of the Law after he was commissioned by the King of Persia to return to the homeland of his ancestors
3 The book that tells the story of the dramatic deliverance of the Jews from certain extermination during the Persian period. This deliverance is today celebrated by the Feast of Purim
This crossword puzzle was created for use in the course Introduction to Biblical Literature. The words and clues come from the textbook Discovering the Bible: Story and Faith of the Biblical Communities edited by Alex Varughese and published by what is now called The Foundry.
-- Howard Culbertson,
Brief Bible book overviews
More Bible crossword puzzles
Chapters 1-2 | Chapters 4-5 | Chapter 6 | Chapters 7-8 | Chapter 9 | Chapter 10 | Chapter 11 | Chapter 12 | Chapter 13 | Chapter 15 | Chapter 16 | Chapter 17 | Chapter 18 | Chapter 19 | Chapter 20 | Chapter 21 | Chapter 22 | Chapter 23 | Chapters 24-25 | Chapters 26-27 | Chapter 28 | Chapters 29-30 | Chapter 31 | Chapter 32 | Supplementary puzzles
You might also like these