Bible crossword puzzle: Jesus in the Gospel accounts of Luke and John
Based on material in chapter 21, Discovering the Bible by Alex Varughese, textbook for Introduction to Biblical Literature
Challenge: Can you solve this puzzle even if you do not have the book by Varughese?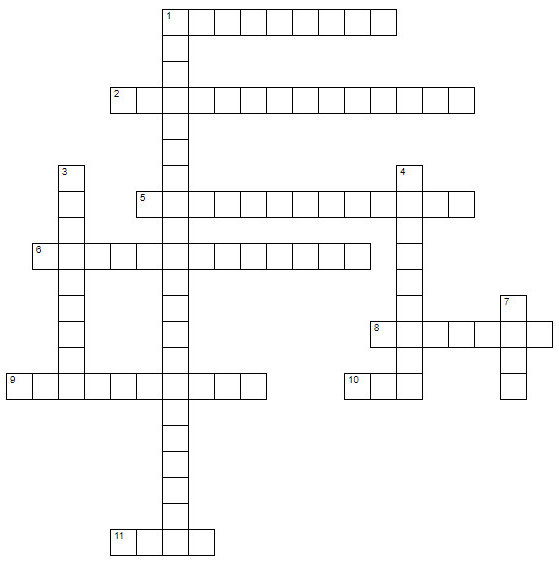 ACROSS
1 A tax collector who repents after an encounter with Jesus
2 The cousin of Jesus who pointed to Him as "the Lamb of God, who takes away the sin of the world"
5 Sisters who lived in Bethany
6 According to John's gospel, she was the first person to discover Jesus' tomb was empty.
8 A man whom Jesus raised from the dead
9 The one to whom both Luke's Gospel and Acts are addressed
10 Jesus was accused of blasphemy because He often used this phrase
11 This gospel emphasizes the deity as well as the humanity of Jesus. Words such as life, light, and truth are prominent
DOWN
1 Parents of John the Baptist
3 An Anglicized form of a Greek word that has been translated as "advocate," "comforter," "counselor," and "helper"
4 The town our textbook calls "Jesus' home base for ministry"
7A gospel in which women play a prominent role and which pointedly includes material about the Gentiles
This crossword puzzle was created for use in the course Introduction to Biblical Literature. The words and clues come from the textbook Discovering the Bible: Story and Faith of the Biblical Communities edited by Alex Varughese and published by Beacon Hill Press of Kansas City, now called The Foundry.
-- Howard Culbertson,
More for you on Luke and John
More crossword puzzles Click on numbers to retrieve sheets
Chapters 1-2 | Chapters 4-5 | Chapter 6 | Chapters 7-8 | Chapter 9 | Chapter 10 | Chapter 11 | Chapter 12 | Chapter 13 | Chapter 15 | Chapter 16 | Chapter 17 | Chapter 18 | Chapter 19 | Chapter 20 | Chapter 21 | Chapter 22 | Chapter 23 | Chapters 24-25 | Chapters 26 | Chapters 27 | Chapter 28 | Chapters 29-30 | Chapter 31 | Chapter 32 | Supplementary puzzles
You might also like these
More Bible class stuff
| | |
| --- | --- |
| | Looking for other materials related to Introduction to Biblical Literature? [ more] |