Brief history of NMI



Missions songs

Monthly Nazarene Missions International emphases

Medical Plan giving

Alabaster

What is home assignment?

10/40 window

Missionaries needed


Missions history Barbarian evangelization
Black history Crossword puzzle
Exam study guides
Historic slogans
Lecture
Monastic strategy
NMI history
PowerPoint presentation
1600 to the present
Syllabus
Viking evangelization
William Borden story
Seeking God's will?
Commitment: An African martyr
Mission trip fund-raising
Ways to ruin mission trips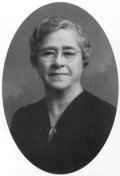 Susan Fitkin
Story of what is now called Nazarene Missions International
NMI is the grass-roots mobilizder of passion and prayer and financial support for the ends- of-the-earth outreach of the Church of the Nazarene. At the global level, the NMI holds an international convention in conjunction with the quadrennial (once every four years) Nazarene General Assembly. While the NMI has its own Global Council composed of representatives from all world regions, it operates within the World Mission Office structure of the General Board.
1899 - Women's Foreign Missionary Society organized in Providence, Rhode Island. Susan Fitkin (whose biography and story of a call to missions can be found on this web site) was one of the eight charter members. They raised $6.05 for missions that first year.
1915 - General Missionary Committee authorized by Nazarene General Assembly. Susan Fitkin was one of the three original members. The others were Ada Bresee from Los Angeles and Mrs. J.T. Benson from Nashville.
1919 - Susan Fitkin elected general president
Relief and Retirement Fund (now Medical Plan) offering instituted
Memorial Roll begun to honored deceased loved ones and friends
1921 - Box Work (now called LINKS) initiated to get local churches to ship personal items and ministry supplies to missionaries [ more on LINKS ]
First Nazarene missionary picture set produced
1923 - Women's Missionary Society Constitution placed in Nazarene Manual.
General Budget (now called World Evangelism Fund) set up to unify denominational fund-raising efforts
1924 - Prayer and Fasting League launched with an article in the April Other Sheep. Members were asked to give 25 cents per week.
Requirements for Standard and Superior societies established
1925 - Board of General Superintendents ask that the Prayer and Fasting League be devoted specifically to missions
1927 - First adult missionary study book, Latin Americans, Our Southern Neighbors, published
1928 - First General Convention. Name changed to Women's Foreign Missionary Society
Indian Head penny and nickel offering begun
1934 - Missionary Training Course launched (forerunner of current annual NMI reading books)
1936 - Foreign added to name to distinguish area of interest
1940 - Emma Word named first full-time general secretary
25th Anniversary Offering for Reynolds Memorial Bible School

Louise Robinson Chapman
Mary Scott
Wanda Knox
Phyllis Perkins

1946 - First issue of General Council Tidings (now called Focus)
1948 - Louise Chapman Robinson succeeds Susan Fitkin as general president
1949 - Alabaster Offering and "10%" emphasis launched [ Alabaster info ] [ more on 10% giving ]
1950 - Mary Scott becomes executive secretary
1952 - Name changed to Nazarene Foreign Missionary Society. Men invited to join.
Star Society emphasis begun (replacing Standard Society)
1953 - Spanish radio broadcast offering begun (now World Evangelism broadcast offering)
Prayer Chart introduced with requests being written on a printed chart posted in local churches and then answers noted when news was received
1954 - Denomination-wide offering to open work in Papua New Guinea
1958 - Saturday night SKYWATCH promoted during denomination's 50th anniversary year. People were encouraged to pray one hour on Saturday night: 30 minutes for work on mission fields and 30 minutes for an unsaved loved one.
Children's missionary lessons appear in Junior Topics
1959 - Denomination-wide children's offering to open work in Samoa
1964 - Name changed to Nazarene World Missionary Society
50th Anniversary Offering to build Papua New Guinea hospital
1965 - Reading books in recorde audio format for the first time
1966 - Denomination's first-ever construction mission trip (from Southern Nazarene University to Muzquiz, Mexico)
1975 - Wanda Knox succeeds Mary Scott [ Knox biography ]
1972 - Paul Gamertsfelder is the first male elected to what is now the General NMI council
1974 - Men in Missions (now called Work & Witness) program introduced [ more on Work & Witnesss ]
1975 - The Other Sheep changed to World Mission magazine
1976 - Distinguished Service Award introduced
Star Society program changed to Mission Award
Number of international representatives on General Council expanded
1980 - Name changed to Nazarene World Mission Society
Phyllis Hartley Brown Perkins succeeds Wanda Knox
1981 - Telephone Prayer Mobilization Line inaugurated
1982 - Denomination-wide offering to begin work in Venezuela
1986 - Nina Gunter named to succeed Phyllis Hartley Brown Perkins as general director [ photo and passion statement ]
First issue of HeartLine
Compassionate Ministries added to calendar of emphases
1989 - One Million Hours of prayer plan for General Assembly and Conventions
1990 - Denomination-wide offering for evangelism in Hong Kong / Chinese communities world-wide in celebration of NMI's 75th anniversary
Global Glimpses, a Sunday bulletin insert, introduced
1991 - First Youth Mission Commitment Day sponsored jointly by NMI and NYI
Award of Excellence for World Evangelism Fund overpayment launched
Bibles for Russia project
1992 - Special World Mission Radio offering in honor of Louise Chapman Robinson's 100th birthday
1994 - MedCare Pak program formed with Nazarene Compassionate Ministries, first shipment goes to Mozambique
1995 - World Mission Video Magazine begins production
Prayer Mobilization Line expands to e-mail delivery
Casa Robles 50th Anniversary Project
1996 - Nazarene World Week of prayer begun annually in March
1997 - Children's "Wings for the Gospel" project to purchase an airplane
General Budget changed to World Evangelism Fund
Bev Borbe elected as general president [ photo ]
Denominational participation in the International Day of Prayer for the Persecuted Church
2001 - Organization name change to Nazarene Missions International; Former missionary Eunice Brubaker elected as General President
2005 - Following the election of Nina Gunter as a Nazarene General Superintendent, missionary Dan Ketchum is named NMI General Director
2009 - Jennifer Brown becomes the first non-USA citizen to be elected NMI General President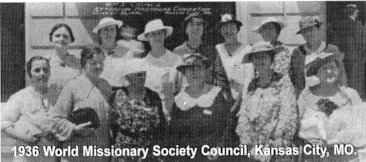 "I have your site linked into our church web site. You have lots of information. You are a blessing and an encouragement."
--Marge R., California, USA


SNU missions course materials and syllabi
Howard Culbertson, 5901 NW 81st, Oklahoma City, OK 73132 | Phone: 405-740-4149 - Fax: 405-491-6658



This work is licensed under a Creative Commons Attribution 4.0 International License. When you use this material, an acknowledgment of the source would be appreciated.