Safety: The first priority



10/40 Window

Seeking God's will?

African martyr's commitment

Mission trip fund-raising

10 ways to ruin a mission trip

Mission trip resources

Doing things safely: The first serving of the mission trip pie
"Whoever listens to me will live in safety and be at ease, without fear of harm" -- Proverbs 1:33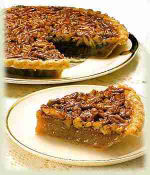 During a Work & Witness short-term mission trip in Monterrey, Mexico, a lady fell and dislocated her shoulder on a construction site. In the aftermath of that accident, Ken Earman, a veteran of lots of mission trips, sat down and drew a pie diagram on a paper napkin.
As he handed that napkin to me, he mentioned all the ingredients that go into a pie. A mission trip is like a pie, he said. Like a pie, a mission trip has a variety of ingredients. The ingredients of a good mission trip "pie" include things like:
Recruiting participants
Soliciting prayer support
Getting passports and other documents
Pre-trip preparation / training
Team organization
Transportation / travel
On-field organizing
Permission from local authorities
Gathering of construction tools and materials
Ken noted that it usually takes a long time to put together a good mission trip pie. Then he said, "But, the first piece of that pie that gets served at the destination is safety."
Don't serve any other piece of the pie until the safety one has been eaten, Ken insisted.
He was right. We are not guaranteed safety in Scripture. Instead, Psalm 23 affirms the presence of God even in life's dark moments. We are also offered the guidance of the Holy Spirit. We are also cautioned against reckless stupidity!
"Let Your hand be with me, and keep me from harm" -- 1 Chronicles 4:9
SNU missions course materials and syllabi
Howard Culbertson, 5901 NW 81st, Oklahoma City, OK 73132 | Phone: 405-740-4149 - Fax: 405-491-6658



This work is licensed under a Creative Commons Attribution 4.0 International License. When you use this material, an acknowledgment of the source would be appreciated.