Home page Site search Site index
How to think about culture: Kwast's concentric circle model
A concentric circle diagram illustrates how worldview is foundational to beliefs and how beliefs are fondational to values and how values drive behavior. Lloyd Kwast explains his diagram:
"One helpful method to view a culture [is to visualize] several successive layers or levels of understanding, as one [moves from observable behavior] into the real heart of the culture. . .
"Values in a culture are not selected arbitrarily, but invariably reflect an underlying system of beliefs. . .
"At the very heart of any culture is its world view. . . Sometimes people who share the gospel cross-culturally fail to take the problem of world view into account and are therefore disappointed by the lack of genuine change their efforts produce."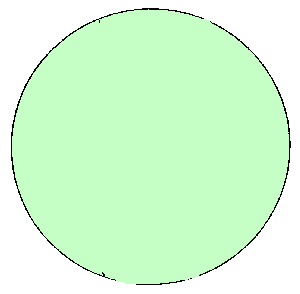 Diagram and quotes taken from "Understanding Culture" by Lloyd Kwast, published in the second edition of Perspectives on the World Christian Movement, © by William Carey Library
To be sure, Lloyd Kwast's model of culture is, as Kwast himself admits, "far too simple to explain the multitude of complex components and relationships that exist in every culture." It can, however, be a beginning point.
&nbsp -- Howard Culbertson
Coping with culture shock
| | |
| --- | --- |
| | How do we cope with the stresses we encounter in living cross-culturally? Can we survive culture shock? [ read more ] |

Cultural Anthropology course resrouces: Cultural adjustment realities Cultural Bingo icebreaker Bwanda Fusa game Case studies Christianity and culture Cultural anthropology home page Path to cross-cultural understanding Culture shock Ethnocentrism Exam study guides Light bulb illustration Missions and culture Monoculturalism My own culture shock PowerPoint presentations used in class Reading report Reentry: Coming home Research paper topic suggestions

Short-term mission trips 10/40 Window explanation and map Mission trip fundraising
Howard Culbertson, 5901 NW 81st, Oklahoma City, OK 73132 | Phone: 405-740-4149



This work is licensed under a Creative Commons Attribution 4.0 International License. When you use this material, an acknowledgment of the source would be appreciated.