Adoption of an Unreached People Group



What's new

Nina Gunter: The challenge of the 21st century

Struggling with knowing God's will?

Survival Kit for missions leaders

Missions trip fund raising

Two churches' attitudes toward world evangelism

NMI resource pages


Share on Facebook

Fulfilling Christ's Great Commission by focusing on the unreached
As a result of the great missionary advances of the 1800's and early 1900's, Christianity has become a global religion.
By the middle of the twentieth century William Cameron Townsend and Donald McGavran [ more info ] had begun trying to focus the Church's attention on those people groups still unreached by the gospel.
"Adopting" one of those unreached groups has been a practical step taken by some local congregations to fulfill the Great Commission. Here is how three churches have banded together in an Adoption Covenant.
---
Adoption covenant
Oaxaca (wa-HAH-ka), Mexico is one of the southern-most states of Mexico. This state has the largest concentration of unreached people groups in all of the Americas (North, Central and South).
Oaxaca is a rugged land, full of diversity and contrast. It is home to over one hundred and fifty languages, cultures, and ethnic groups. Many of these groups still do not know of Jesus Christ; many still do not have any one to tell them.
For this reason Lake View Park Church of the Nazarene in Oklahoma City and Second Hispanic Church of the Nazarene of Oklahoma City are partnering with Second Church of the Nazarene in the City of Oaxaca, state of Oaxaca Mexico to adopt an unreached people group.
We commit ourselves to pray and work for:
The salvation of members of this people group
The birth of a self-supporting church within the group
The Lord's choosing of workers from our three churches who will take the Gospel to this group.
---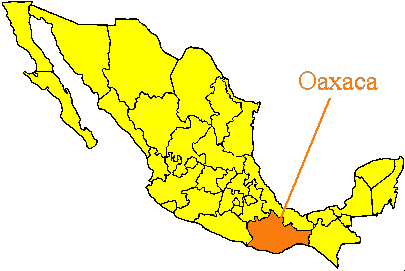 Where do most of the unreached groups live?
| | |
| --- | --- |
| | The large majority of people unreached by the gospel today live in an area which missiologists call the "10/40 Window." [ read more ] |
SNU missions course materials and syllabi
Howard Culbertson, 5901 NW 81st, Oklahoma City, OK 73132 | Phone: 405-740-4149 - Fax: 405-491-6658
Updated: February 6, 2019